Send me a PM if you have any questions here. To purchase this product, click "ADD TO CART" and then checkout.

Sex for breakfast! Sex for lunch! Sex at dinner time! When you buy this table, every meal becomes sexy time. You are buying a dining room table containing 6 animated sex poses and several normal poses for a meal you will never forget.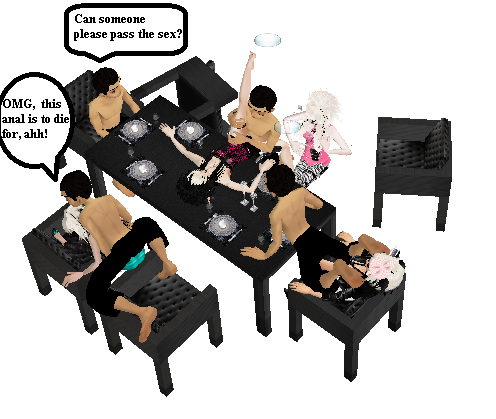 The product will be sent to you within 48 hours after payment.