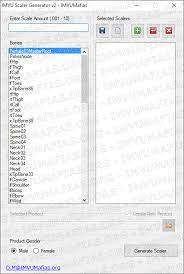 Change the size of any body part on any avatar. Works on multiple body parts at the same time. 86 different body parts! Grow, shrink, make your avatar uniquely realistic. Generate your scaler/scalar in seconds, a process that normally takes hours. Creates ready-to-go product files ready (chkns) to be submitted to the catalog.

New features:
Works on existing products!
Works on furniture avatars!